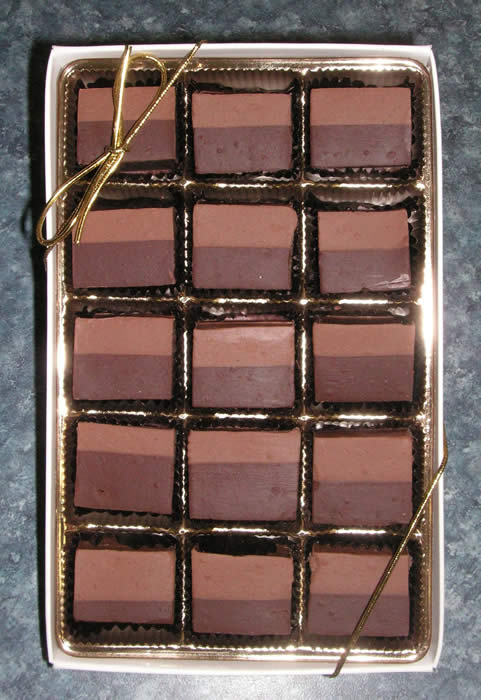 Traditional Truffles
$9.00
Our homemade hazelnut truffles will melt in your mouth. A delicious blend of Milk and Dark Chocolate..
8 oz
15 Piece Assorted
$8.50
15 of our most popular chocolates. Creams, Caramels, Marshmallow, Truffle & Non-Pareils.
7 oz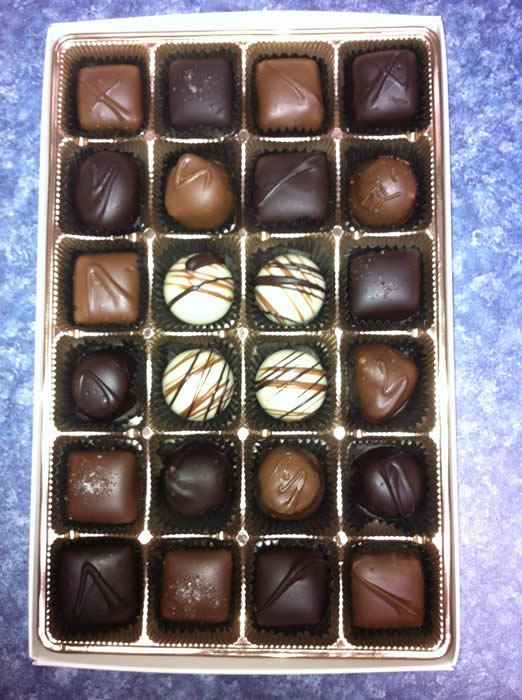 Caramels and Creams
$14.00
A mixture of Caramels, Caramel Truffles and delicious handmade creams.
12 oz.
Chocolate Lovers
$14.00
It's all about the chocolate! Nothing fruity about it. Fudge Meltaways, Truffles,
Dark Chocolate Truffles, Chocolate Butter Creams, Non-Pareils & Pecan Bark..
12 oz.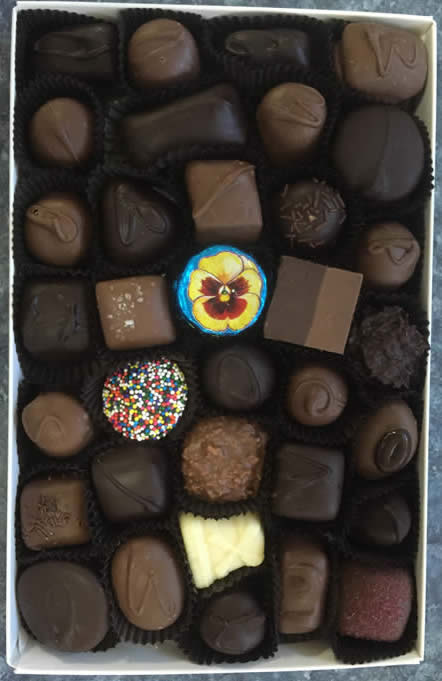 1 lb. Chocolates
Assorted Centers
$16.95 lb.
Creams: Peppermint, Wintergreen, Old Fashion (Vanilla), Marshmallow, Raspberry, Pineapple, Strawberry, Cherry, Lemon, Blueberry, Coffee, Maple, Chocolate Butter.
Caramels: Vanilla, Chocolate & Vanilla Sea Salt. Other: Molasses Honeycomb & Peanut Butter Chip.
Fruit Nougat, Almond Nougat, Cherry Cordial, Coconut Cluster, Coconut Chew, Fudge Meltaway, Traditional Truffle, Non-Pareils, Orange & Raspberry Jelly.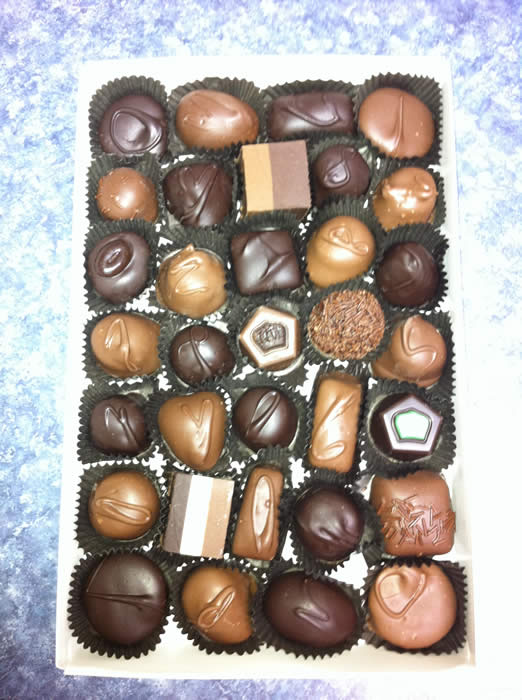 1 lb. Chocolates
All Soft Centers
$16.95 lb.
Peppermint Creams (white) and Wintergreen Creams (Pink), Old Fashion Creams (Vanilla), Marshmallow, Coconut Chew, Maple Cream, Raspberry Cream, Traditional Truffle, Pistachio Cream, Vanilla Butter Cream, Coffee Cream, Raspberry Jelly, Blueberry Cream, Cherry Cream, Lemon Cream, Espresso Truffle, Rum Ball, Strawberry Cream, Mint Truffle, Pineapple Cream, Cascade Truffle, Orange Jelly & Fudge Meltaway.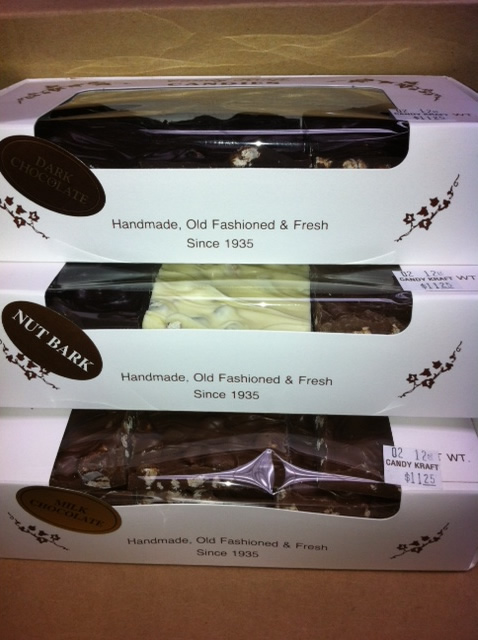 Pecan Bark
$12.75
Milk, Dark or White Chocolate.
12 oz.
Also available with Almonds or without Nuts - $16.95 / lb.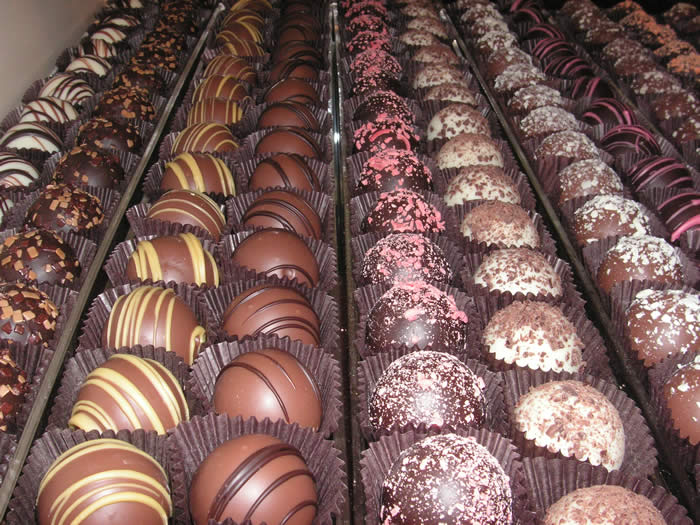 Ultimate Truffles
$24.95 lb.
Smooth chocolate centers and a colorful decoration. Choose from: White Caramel, Dark Sea Salt Caramel, Dark Tiramisu, Milk Amaretto, Milk Hazelnut, Dark Raspberry, White Chocolate, Milk Coffee, Milk Maple, Milk Rum, Dark Orange, Dark Irish Cream, Milk Toasted Coconut, Dark Vanilla & Milk Butter Pecan.
7 oz gift box available - $12.00 (15 pieces)